Every year Music Nomad releases innovative and unique products to serve musicians and techs.
These last 2 years, Rand at Music Nomad has been working hard on providing techs and musicians with tools to help them set their instruments in the most easiest, carefull and fastest way.
Today we are presenting the MN604 – Precision setup gauge, to ensure any one, regardless of their tech level, is capable to adjust their own instrument.
The kit comes with a book to guide you in the process.
A chart to find the correct mesures according to your instrument is also available.
It's all about K.I.S.S (Keep it simple, setup).
Suggested Retail Price :

£ 58.50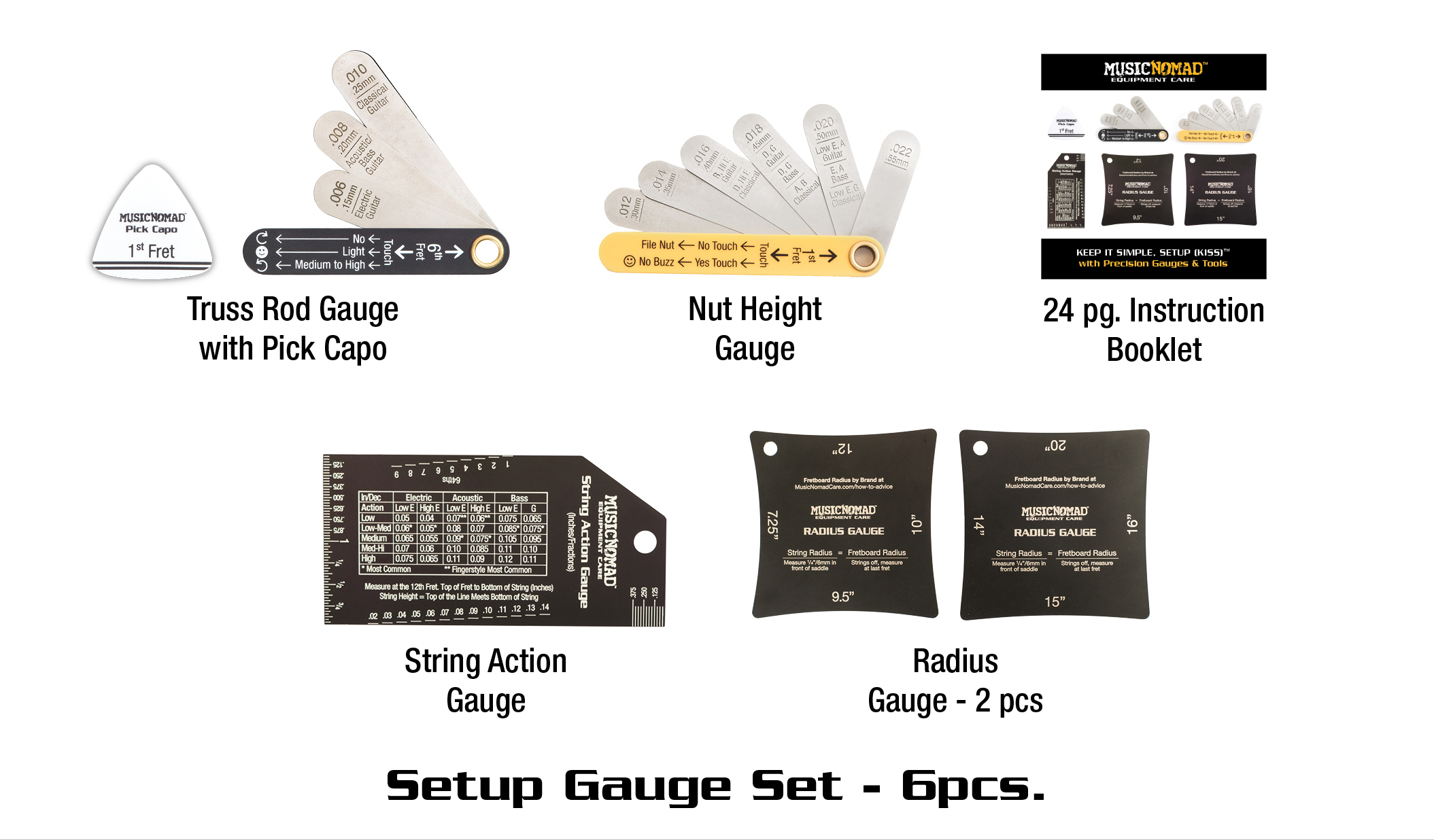 6 Tools to keep it simple
The easiest way to find the perfect set of your instrument.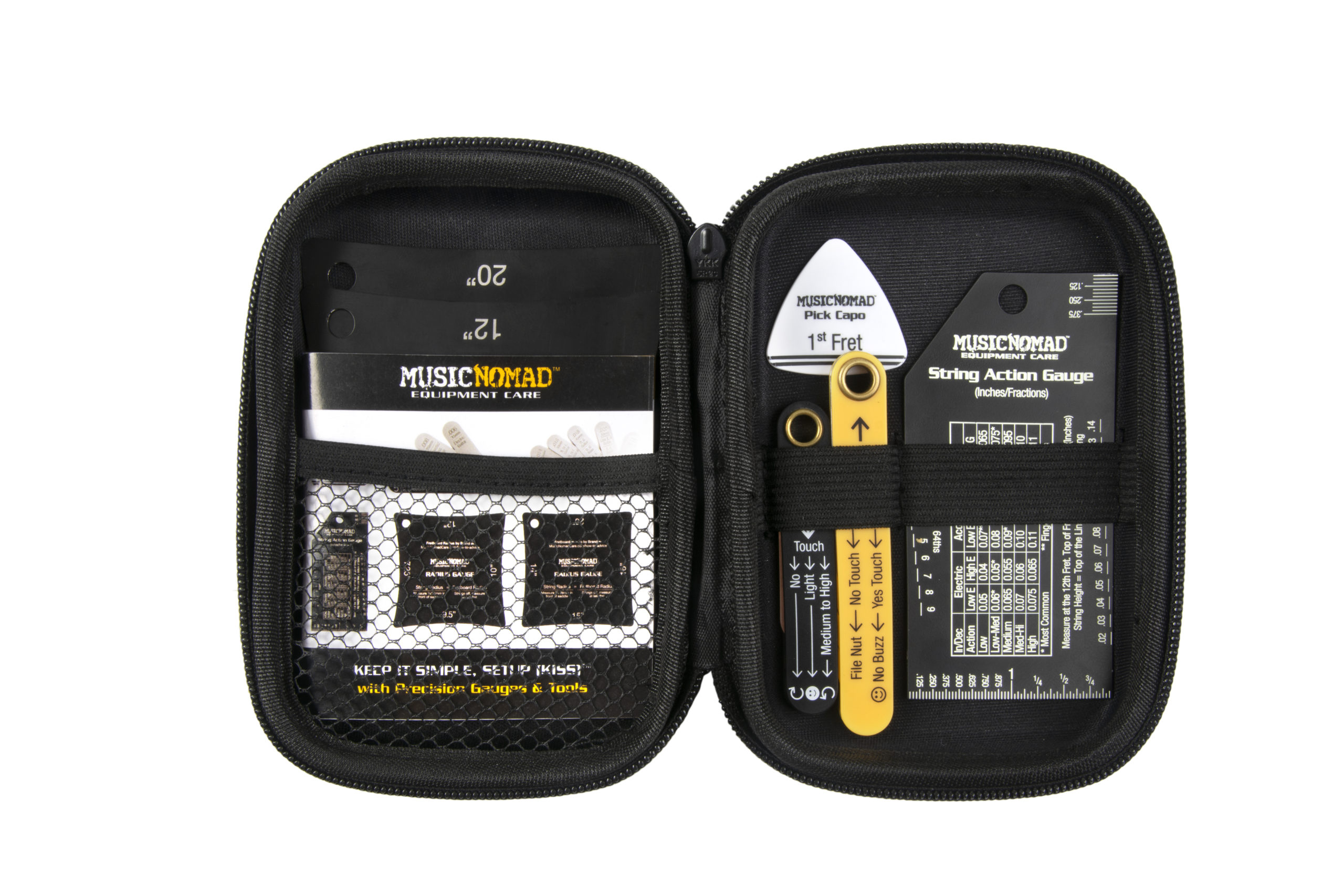 ALL IN ONE COMPACT CARRY ON
Your Set up kit easy to carry on.