Music Nomad's patent pending Nut Files feature a revolutionary diamond coating and round "string-shape" blade design resulting in smooth, precision cuts.
They cut and polish slots at the same time and do not drift like common toothed files.

The industrial, even diamond coating cuts all nut or saddle materials such as nylon, bone, graphite and even metals such as brass or zinc.

We added an ergonomic handle for total comfort and control of your cut, or you can remove the blade from the handle as an alternative cutting option.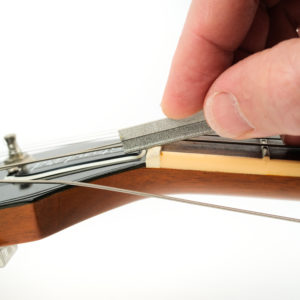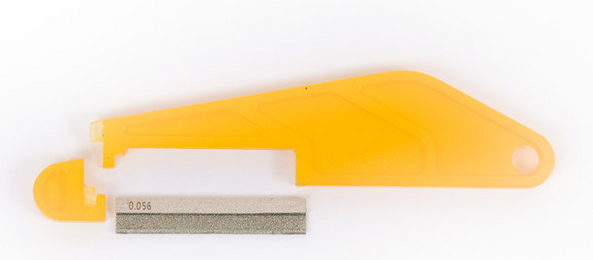 Removable handle for :

– Actions that require it –
– To rotate the file –
In case of use, to lenghten its life time.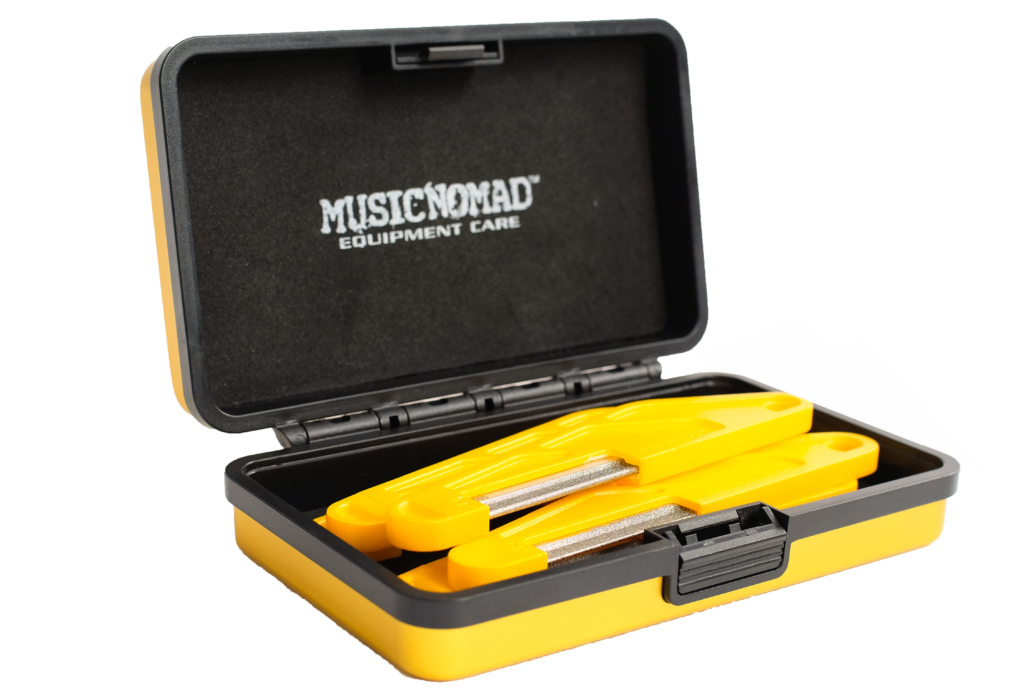 Available in a compact aluminium case of 6 files.
MN667 : Electric kit Super light strings
MN668 : Electric kit cordes Light strings
MN670 : Electric kit Medium/Light strings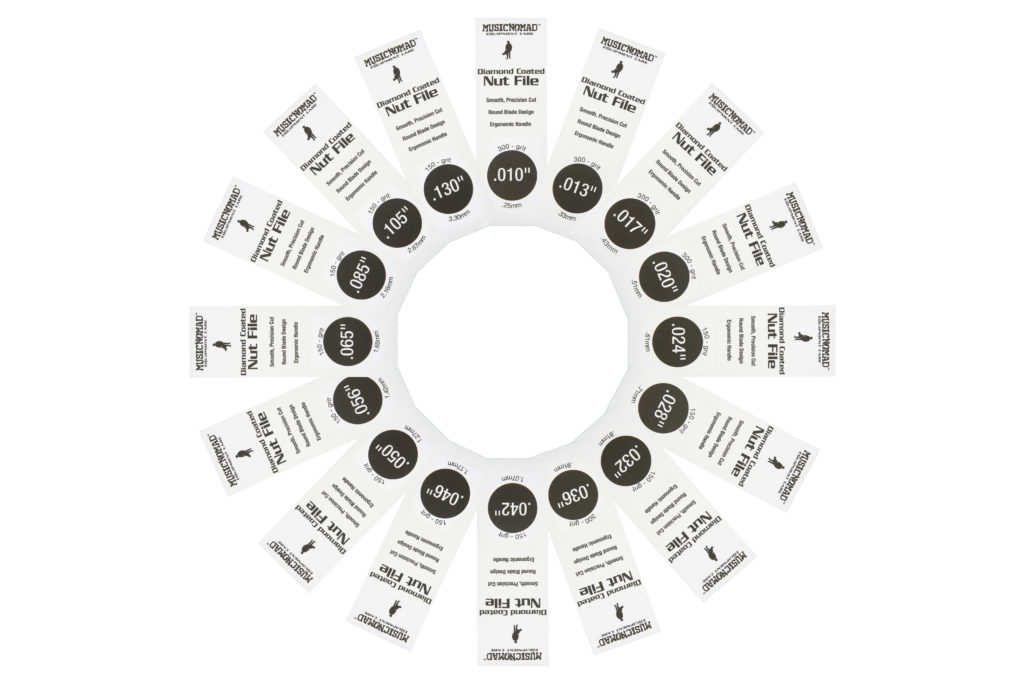 Available in a 16 file pack, with different file size for a complete tech pack. Can also be sold per size.
Available size : .010″, .013″, .017″, .020″, .024″, .028″, .032″, .036″, .042″, .046″, .050″, .056″, .065″, .085″, .105″, .130″
The general rule is that the file should be the same size as the string, up to no more than .003″ – .004″ larger than the string. In other words, for a .026″ string you would use the .028″ file; for .011″ string you use the .013″ file; for the .052″ string you use the .056″ file and so on. If you go much larger, the slot can become so large that the string vibrates in the slot, causing a buzz. If you use a file smaller than the string, the slot will be too tight, causing tuning issues.
If you notice the nut material is clogging up the diamond file and it feels dull and is not cutting as well, use a stiff bristle brush along with a mixture of mild soap and water to clean the files. Dry the blade after cleaning.
The Nut File sizes .010-.024 were designed with a finer 300 grit compared to 150 grit found on Nut File sizes .028" and up. The higher 300 grit will not cut as fast as 150 grit which is great when cutting narrow nut slots (high E, B) to avoid over cutting or chipping and ensuring the smoothest, roundest nut slot every time. Slow and steady when cutting Nut Slots is the safest way to cut them.